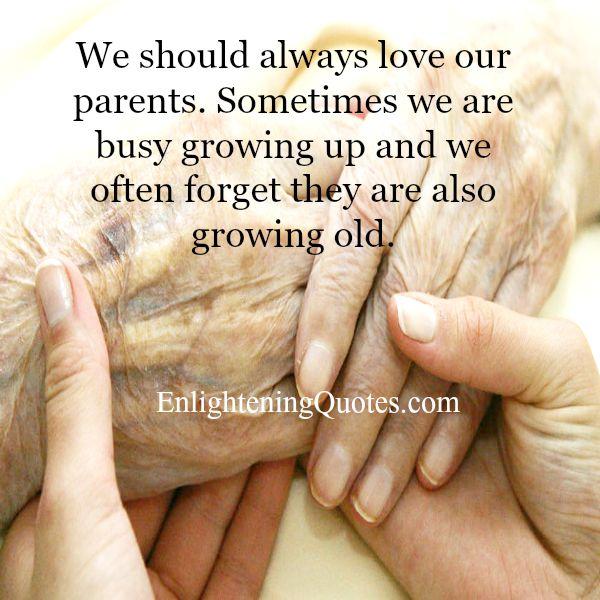 Enjoy every minute you have with them and appreciate everything they do for you.
Time gets away from us and then they are gone and then we really remember what we are missing.
If you were raised in a loving close family, chances are you are lucky enough to have that forever. I am glad to say I was lucky to have great parents who are now gone but not forgotten. ~ Kathy Reale 
It's a privilege to watch your parents age. My mother passed away at 59, she never saw old age. If you have your parents, honor them, and don't say they did this, they did that. No parent is perfect, and neither are you! Just find a way to honor them, open that door! ~ Joie Kobak 
Never take a single moment with them for granted.
Parents may not always be good parents but they brought you into this world, therefore respect and love them because no one is perfect. God says " no one is perfect except Him ".
Got Something to Say! Comment below :-
comments