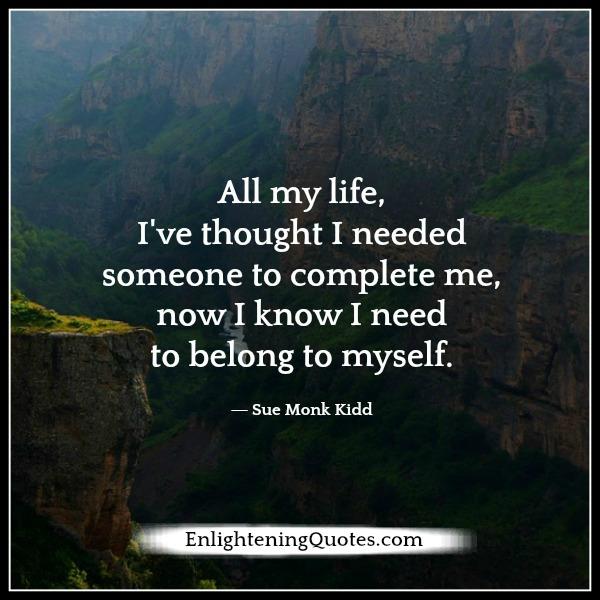 When you can love yourself, then you will be able to give love!
You don't someone to complete you, first complete yourself so you are not in a need of anyone to complete you. Sometimes being solo is better than being with someone that makes you lonely and keep you empty inside. ~ Nadia Amin 
Too many people rely on others to make them happy and realize they aren't happy even then, be with yourself, do what you want, it's your life live it. 
It's not so much needing someone else to complete you, it's about finding someone you can love and trust with a part of yourself so thoroughly that that part of you only ever exists with them and living without that person is living –without a part of yourself. ~ Israel Valdez 
Got Something to Say! Comment below :-
comments