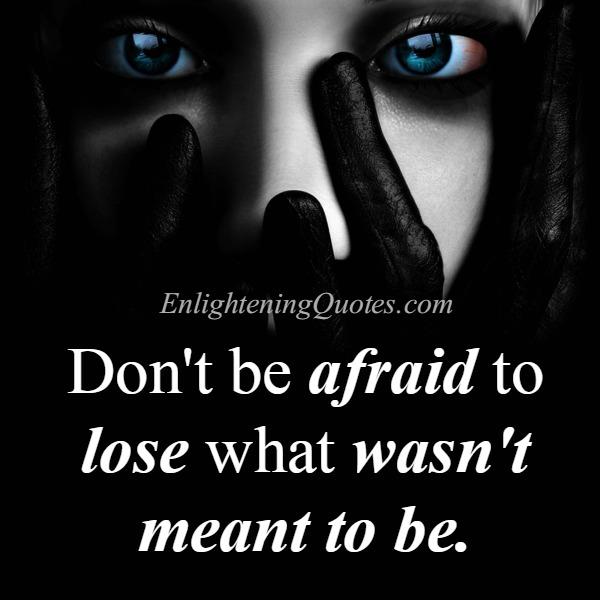 ACCEPTANCE that you LOST IT already. Reflect, face what comes before you and be ready to accept AGAIN. Life is always a matter of COME and GO. Up and downs are the part of our life. It makes you strong person.
Don't waste time holding on to someone who doesn't feel lucky to have you.
At that point, it wouldn't be a loss; it would be a blessing because it wasn't meant to be. I have all the patience in the world for love and truth, but not for what's not meant to be. Saying goodbye is hard, but staying in something uncertain hurts so much more in the end. ~ Nadia Fleary 
The truth is you can't sustain in this world without being selfish because if we choose a straight path there will certainly be times that will hurt you. Since we know that misunderstandings and disappointments are two inevitable factors of life, so think long about everything you tend to get attached with so that you wont get disappointed much in future. ~ Radhika Nagraj 
Some people don't value you as much as you have valued them!
When it's meant for you it will happen. You don't need to lose yourself in the situation. Acceptance, forgiveness and letting go is hard to handle but it will come to you at right time. Just believe in yourself that you will overcome everything. Just hold on and trust in time. ~ Ennoiram Salinas 
Some are scared of loosing someone, some are scared of falling badly for someone. Life is full of wants and desires and there is no escaping it. ~ Gurleen Sahney 
Got Something to Say! Comment below :-
comments