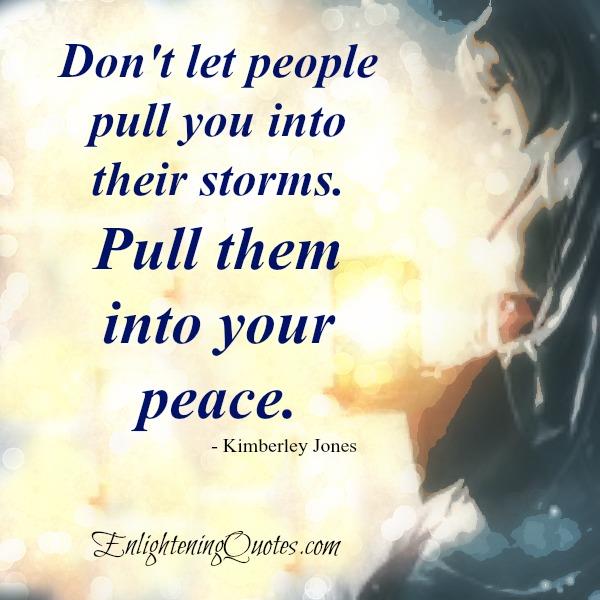 Don't let other people's opinion define you or bring you down. Keep the faith & always trust yourself.
Don't let them influenced you. Encourage them to follow what you do.
Some people live in their drama, creating storms and skirmishes all over their lives and yours. Get out of their way, don't get sucked in, and live in & share your peace. Be a beacon of blessings & tranquility.
Don't let them pull you down to their low level because they will beat you with their experience. Be the cause, not of the storm, but of the change of what you want to see. Be in control, not the controlled. Be the captain of the ship. The victor not the victim. Let what you have get it's value from you, not the other way round. ~ Zandise Booi
Always be yourself and do not let the attitudes of others change you. Be wise and in control. Keep in mind that your positive energy, charged with the power of love, can affect everybody and everything around you.
Got Something to Say! Comment below :-
comments