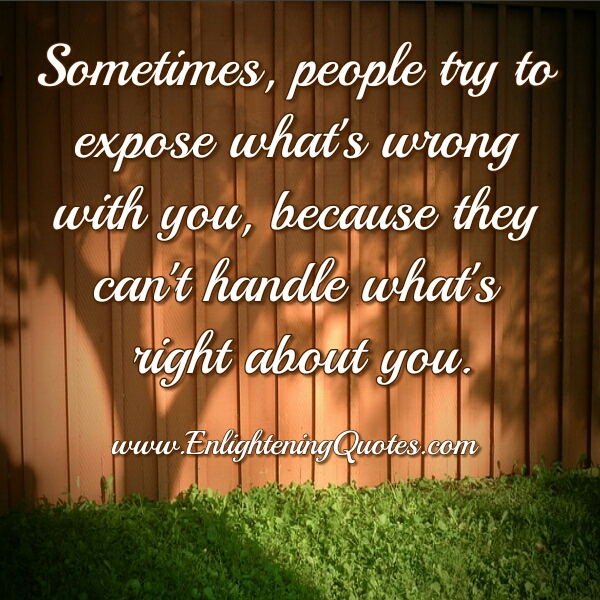 A good heart embraces goodness. People will either encourage you or pull you down and when someone is cruel it's only a reflection on them. It's about surrounding yourself with beautiful people that love the all of you. ~ Karen Hall
Some people even don't know what's right for them, also can't handle the wrong doing.
People puts you down to make themselves feel better because they are insecure in themselves. 
They make you look bad in front of others, bragging about your mistakes instead of pointing out what is good about you. ~ Shirley Lozon 
They can't handle what right about you because it's a reflection of what they are lacking almost as if to say. How can He/She be so positive when I can't, so they will point out your faults just to make themselves feel better as if to say. I told you He/She is not a great as people think they are. Stay away from those people who suck happiness out from you. ~ Daphne Johnson
Don't worry about what people think. Your life and how you live it is between you and the Lord. Those are the only opinions that matter. 
Some people have become like bats, love to focus on the negativity hanging upside down & the dark appearing to elevate themselves above others. They need not be jealie (jealous) and embrace the light and take lessons on being great. ~ Elaine Baker
Got Something to Say! Comment below :-
comments