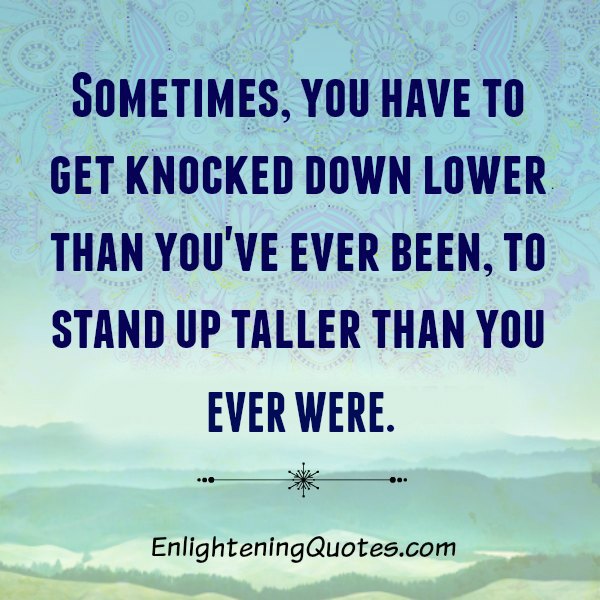 Get up start all over again, don't let anything keep you down.
When you see the final result, it makes the struggle all worthwhile in the end, then reaching that point serves as a reminder to move even further past that point to keep moving forward. This is at least what I have learned and witnessed so far. ~ Emma Blunt 
I have gotten much taller since I been knocked down so many times, but my faith keeps me in check to continue on no matter what. Life is full with obstacles, but all depends on how you handle it. Never lose hope or faith. You are much stronger than you think. ~ Nidia Harris 
Keep encouraging each other to turn negatives into positives and opportunities to grap them with both hands!
If you get knocked down stand up and put your big boy britches on-dust off your knees and hold your head high-be proud of who you are. ~ Richard Elisa
If we did not have challenges and feel totally destroyed by events in your life you will not soar as the eagle majestic free and in total control. When these events in life are your misfortune to encounter. Dignity faith and transformation to the person you were before the event will certainly meet the words of the quote and much much more. You learn to never make the same mistake again. ~ Caroline Rands 
Got Something to Say! Comment below :-
comments