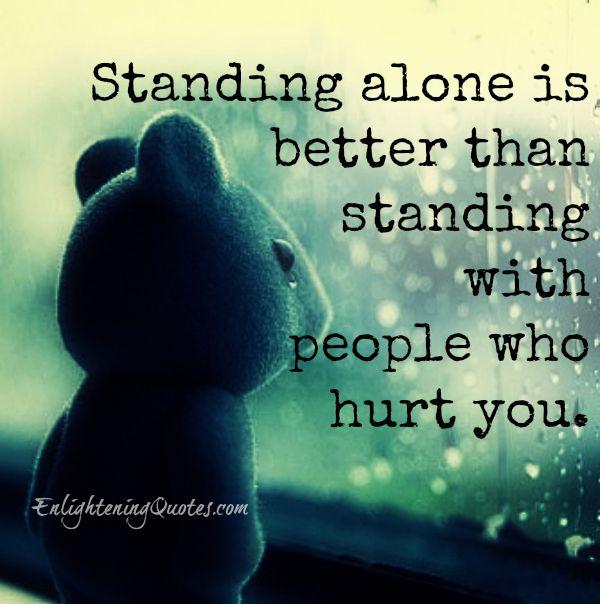 Better to be alone than being with someone who makes you feel alone.
One can feel alone in a crowded room if you're not loved by the right people. If you don't walk away from those who hurt you and you stay and deal with it, don't lose yourself in the process. ~ Roberta Thompson
When you stand with someone who hurts you, your still alone in the worst way possible.
Being alone takes time to adjust to, but when someone repeatedly hurts and betrays you, then being alone and on your own eventually gives you peace and a chance to be happy again.
Loneliness makes you to find the characteristics of everyone. Our Almighty God is standing before you. Be brave and he will find the way.
Nothing hurts a good soul and kind heart more than to live amongst people who can't understand it.
Got Something to Say! Comment below :-
comments