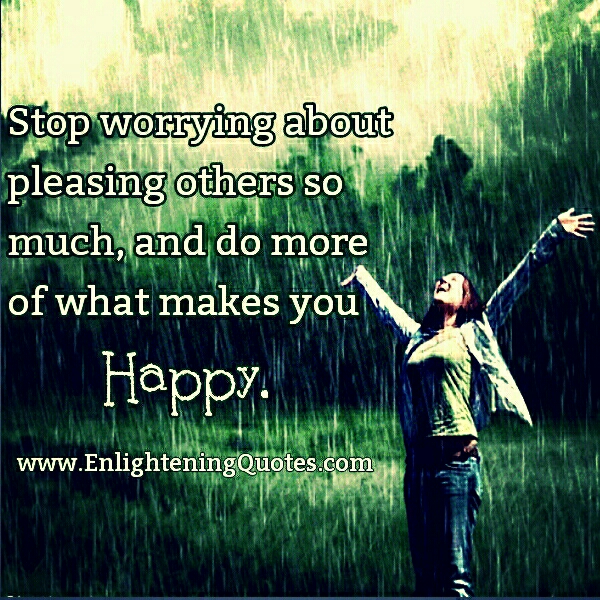 Do one thing that makes you happy everyday.
If you are not happy with yourself, you are never going to be happy with someone else.
If it makes you happy is one thing 'Go for it'. However, if pleasing others is to the neglect of the self or 'fear' (worry) how others perceive or judge (to me) is not living in your truth, but trying to measure to other people's standards. It isn't from a place of love, but fear/worry and suppresses the spirit. ~ Elizabeth Biroscak 
No one will look after you, but you. Be happy! Life is too short. It has taken me a while to realize that, but I have learned a lot of hard knocks of life and no one was there for me. ~ Claire Cook
The problem is knowing who you really are true friends. There are those who just want to take advantage of any situation or those who are always willing to help and hear us in difficult moments. Like who you like and considers you a friend, others just ignore it. 
Life is too short. We are here for a good time, not a long time. Enjoy the moment, keep it positive, keep good company and keep it moving. ~ Alonzo Marquez 
Life has made me real. Used to try to please everyone else, then I woke up to the importance of being at peace with myself. ~ Diane Costa 
Got Something to Say! Comment below :-
comments