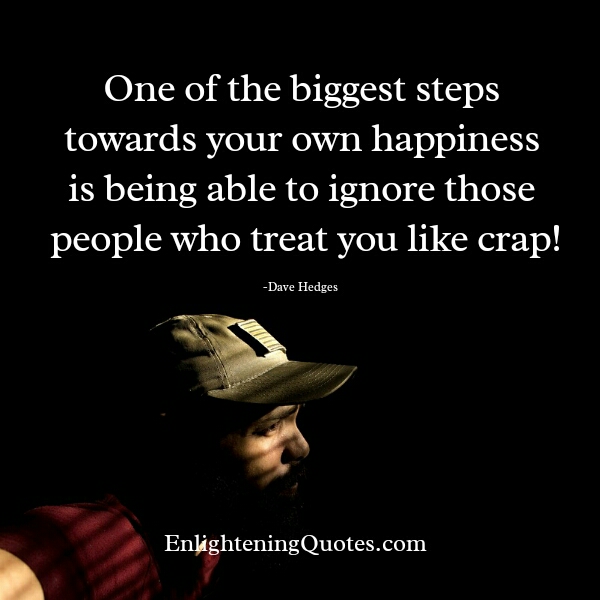 Just smile at them and walk away!
The way a person treats you has nothing to do with you, but with their own insecurities, shortcomings, past experiences (which lends to their biases) and their need to temporarily have power over someone, as to make themselves feel better about their own sad, pathetic life. ~ Diana Sousa 
Take back the power and silently walk away! ~ Gabrielle Helber 
Being with the people who respects and loves you that makes us happy.
Love never fails. Some people can be so mean and ruthless, without cause or reason. But what goes around comes around. The best cure for people like that is to love them from a distance, and pray for them. Never allow yourself to give up on love because people like those mistreat you. Love God first, love yourself, and love others, and God will put all things into perspective. ~ June Scott 
Got Something to Say! Comment below :-
comments