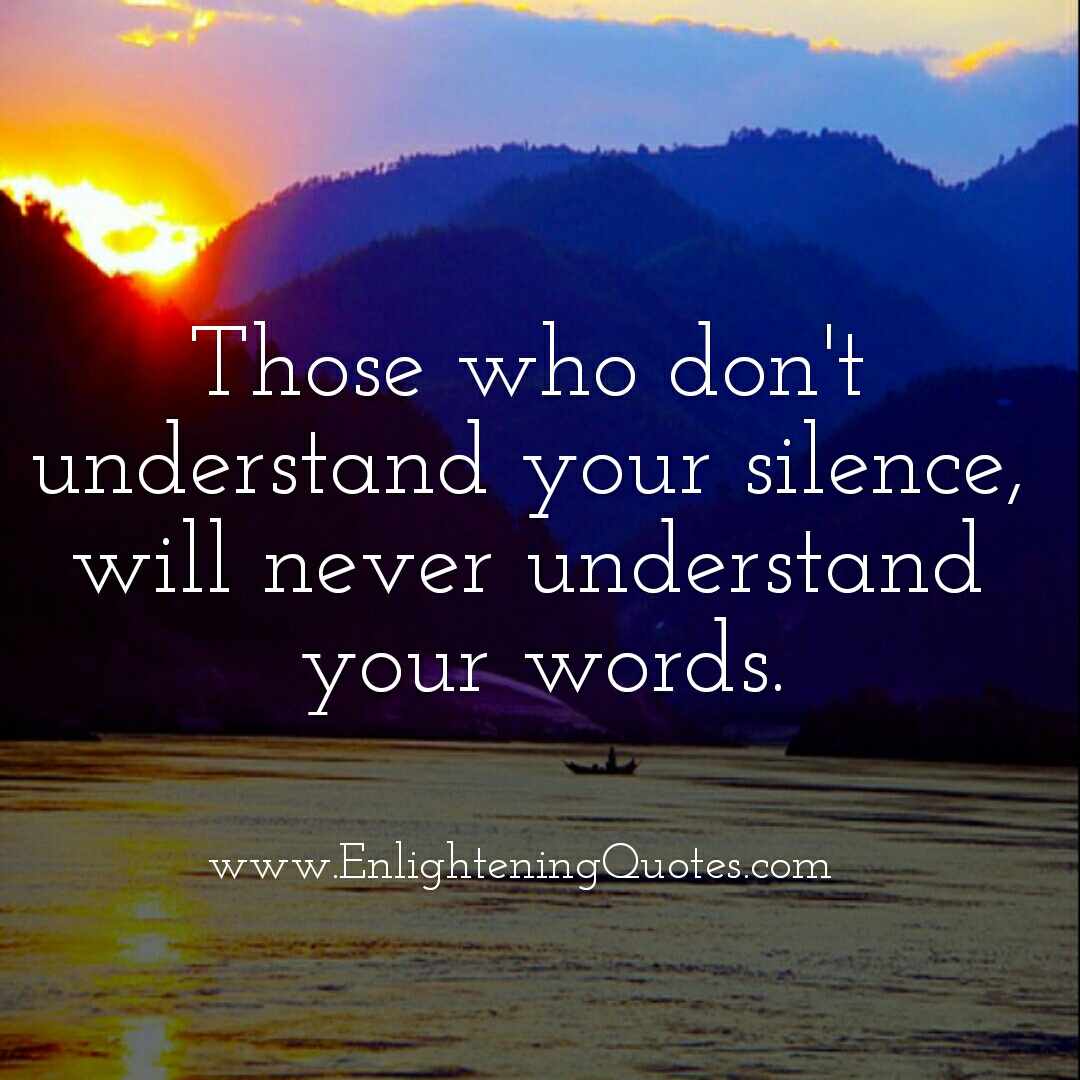 Sometimes a person needs peace and quiet and needs silence. To think, to regroup, to have solitude, to read, to just be. If a person doesn't understand the silence in a person, they will never understand their words. ~ Brigitte Nicole
If they never understood my words, they won't understand my silence either. 
Some people are just totally oblivious, so wrapped up in themselves that they can't see someone else is in pain.
Using words is a way of communicating. However, it's the unspoken words aka body language that will reveal what a person is truly saying. ~ Elizabeth Castelli
I am blessed to have a couple of very good friends who understand my silence. Being silent keeps me from putting my foot in my mouth, I chose to not react; I choose my words carefully. I do not want to have to eat them. ~ Diane Jenks
Got Something to Say! Comment below :-
comments