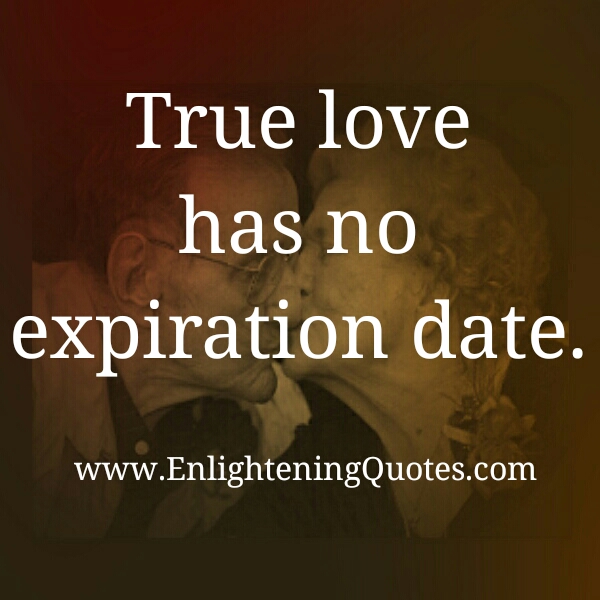 Love is a feeling (emotions). So passing the time, the attachment between two person is going weak, but still love is forever. No matter how old you or your relation. 
How can love expire? If it were really love, it will never expire. It will always be there no matter what. There is something to be said for the phrase "use it or lose it". The longer we are with a person the harder it is to keep our passion alive and it does become more work because we can take a person for granted. ~ Marcos Briones 
True love is forever, always, and eternity by growing old together with a strong relationship. An everlasting love that's truly mean to be.
Just because their partners aren't with them, does not mean the love has expired. Love never dies.
Sleeping in your lovers arms is the best feeling in this whole world. Love is always full time, never part time, never sometimes, and certainly not just on your time.
To love is to dance through life with a partner who can follow as good as they can lead. This is why they are your partner.
Got Something to Say! Comment below :-
comments