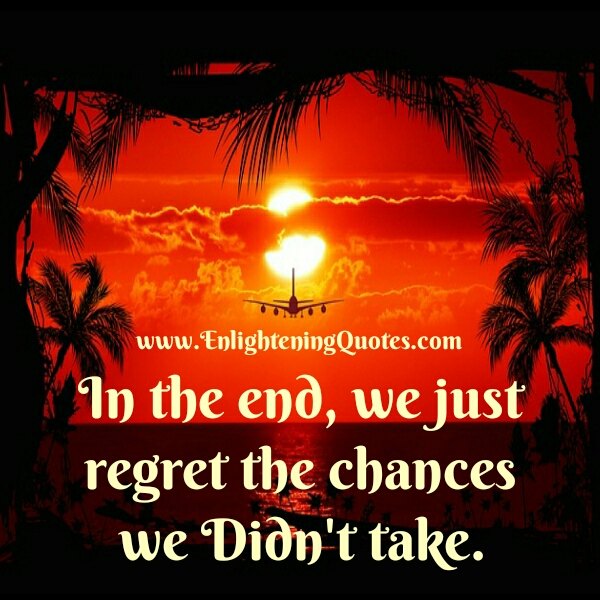 In the end we only regret the chances we didn't take, the relationships we were afraid to have and the decisions we waited too long to make. Don't waste a single moment. 
The words we didn't say, the love we didn't express, the hugs we missed to have at goodbyes. The situations we stayed still. ~ Marmoura Morris
 In the end we are left with two word "i wish" and it's the regret which is going to be there for the rest of our lives.
Everything will comes to you at the perfect time.
If only we can turn back the hand of time most of us would do so. If you don't like your life now don't stay at it for too long because the chances of finding the life you want is getting smaller as years pass by. ~ Archie Legaspi 
Life is sort of like one long tennis game. You have to give it your best shot and get ready for the next one coming your way. No one has the wisdom to say or do the right thing at the right time every time. You just have to hope you get more right than wrong. ~ Terry Furniss 
Got Something to Say! Comment below :-
comments