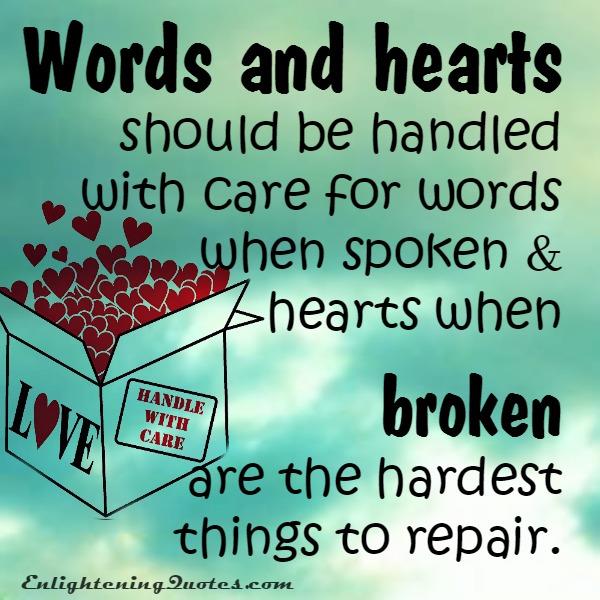 Apologies don't take away the hurt, they are only words, feelings cannot be repaired by words.
My mother always told us think before you speak because once those words are out there's no taking them back and some can be very hurtful. ~ Jeanne Wolfish 
Have an open arms when building valuable relationships with people, but always be careful when comes out of your mouth because it can make the relationship even closer and make them move away from you.
Words are deadly when not handle carefully, yet they can be sweet and beautiful. So watch your words when spoken.
You wish & hope that person really think before reacting because you are responsible for what comes out of your mouth. ~ Marilyn Leggin 
Got Something to Say! Comment below :-
comments