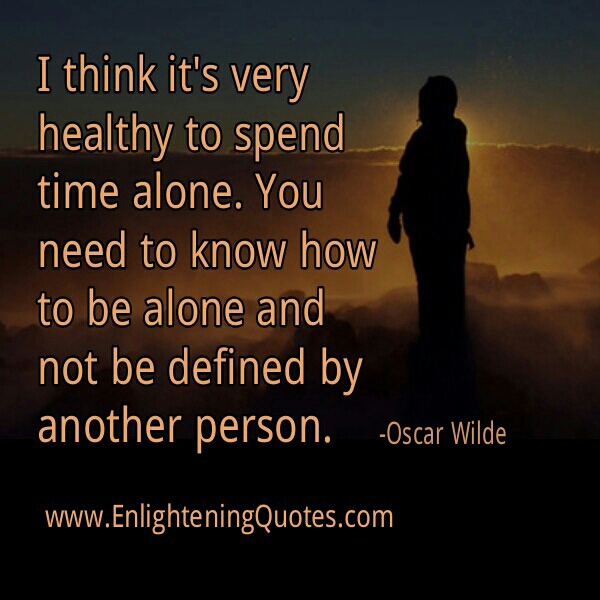 I give myself one and a half hour every morning to be alone, to think about who I am, to think how I did yesterday, to think how I will be today and to set my daily goals. ~ Robin Lowrey
Spending time alone is a nice feeling, you get through the things that you don't need to feel any more and re group. ~ Barbara Dorn
You have to put yourself first at times and have a me time. It's so healthy to have that. ~ Selina Snape
Inner peace can help us doing so. Our happiness should not depends on others nor on things as they are all to go one day. Inner peace does not as long as we are alive.
You can connect to your spiritual well being more and know who you are and identify who are your true friends. ~ Collyn Manzana
Solitude and Meditation is a must in life. Inward reflection is where true understandings come from.
Being alone doesn't have to mean being lonely. Alone time is a great way to get to know who you are and that can will centre you. ~ Norma Fares
Those that need the constant companionship of others is like they don't like themselves enough to be with themselves. ~ Lisa Belsito
Too many people don't know about being alone. They're too scared to be alone or defined by others . ~ Rosalie Watts
Got Something to Say! Comment below :-
comments