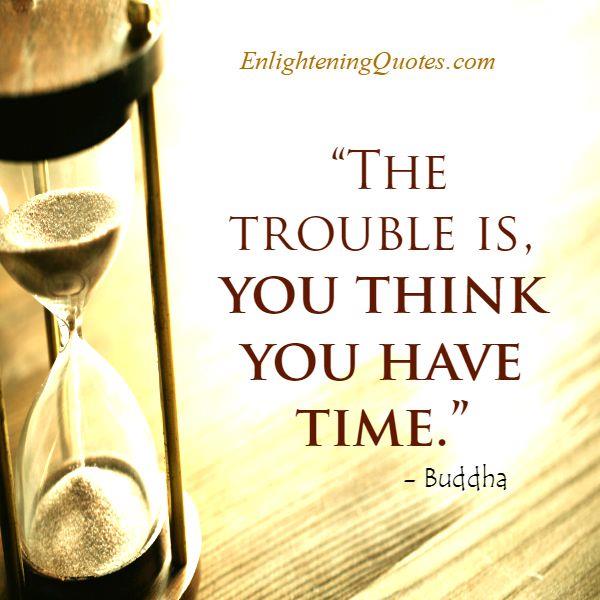 This is a mistake we all make, I am guilty too. As I get older & wiser I thank God for blessing me with another day. I now realize there's nothing more important than spending time with my Daughter & Grandchildren. When my life is over I want them to remember the love we shared & the memories we made. I want their hearts to always know I loved them unconditionally. ~ Debora Davis 
Time is like a water, it won't come back, it just flows ahead.
Time waits for no one. We do not know the hour, minute or second when he will return.
There's no time to waste. Never know when your time is up. So, don't wait until tomorrow. It may never come.
Every day is a gift, live every moment, enjoy every smile & embrace every emotion.
Don't let it be to late to tell the one you love how much you love them. You never know when the last time will come to let him know. Forever will we love. ~ Raeme Jalowiec 
Thank God above you wake up in the morning, for your health, and being with loved ones one more day. For with all the madness in the World, life could be taken away from you at a moments notice. You better be doing something good for another in this life or you will have a lot to answer for if you don't. ~ Christine Rechlicz 
Got Something to Say! Comment below :-
comments