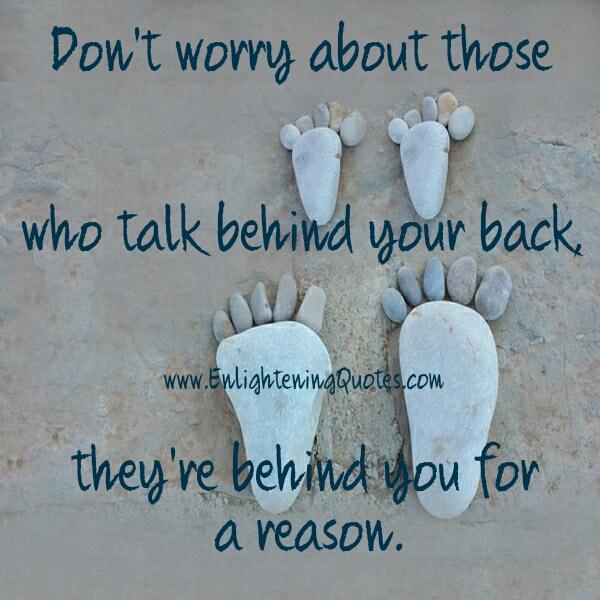 No one can achieve anything while they worry about other's opinion.
People talk behind your back because they won't admit that they're scared of you. People who are different are the ones that people are usually scared of. ~ Mike Anderson 
The only time when you really don't need to worry about people talking badly about you, whether it's behind your back or not, is when you don't behave badly. Behave with integrity and kindness and no one can say anything bad about you, unless they are lying and you also don't need to worry about what isn't true. ~ Mamabbn Kimani 
There is someone who likes calling 911 behind peoples back for no earthly reason, they are a hypocrite. ~ Charles James 
The reason is because they are jealous of you because you are better than them. 
Got Something to Say! Comment below :-
comments